ABOUT US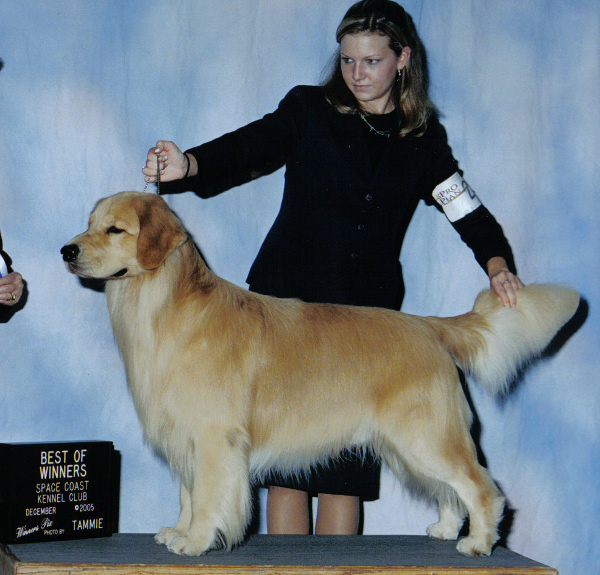 Our first Golden came to live with us in 2003. Buckshot---(Faragold Guardian Angel)--- stole our hearts, and we joined the Mid Florida Golden Retriever Club. As we attended more and more Club events, Debbie worked with Buckshot in conformation and agility, and he won points in several shows, including a Major.
Tom attended a MFGRC Hunt Test in 2005, and soon became hooked on training Buckshot to retrieve. Buckshot is now the proud holder of 4 Hunting Retriever titles.
Belle (Honeykyst Southern Belle) joined our family in 2005, as one of the top two puppies in her litter. After counseling with several other breeders, we determined that she and Buckshot would be a great match, and we entered the ranks of Golden Retriever Breeders.
We love dogs, especially Golden Retrievers, and our goal is to provide other families with great companions as we further the breed of these wonderful animals.
Our Breeding Program places emphasis on the original versatility of the breed, and all of our dogs have the typical Golden temperment, as well as Championship and Hunting Pedigrees. All of the dogs in our breeding program have Hip, Elbow, Heart and Eye certifications.